Etsy's "
Taste Test
" is an excellent way to find the perfect, personalized (...insert any noun here...). Simply pick your favorite items and let Etsy do the rest. The end result is a targeted collection of handmade and vintage goods geared to your specific tastes. Seriously, it's shopping made ridiculously easy.
We take the taste test weekly and love what we find. And better still? Many of our results are often magnificent fresh shops, like these: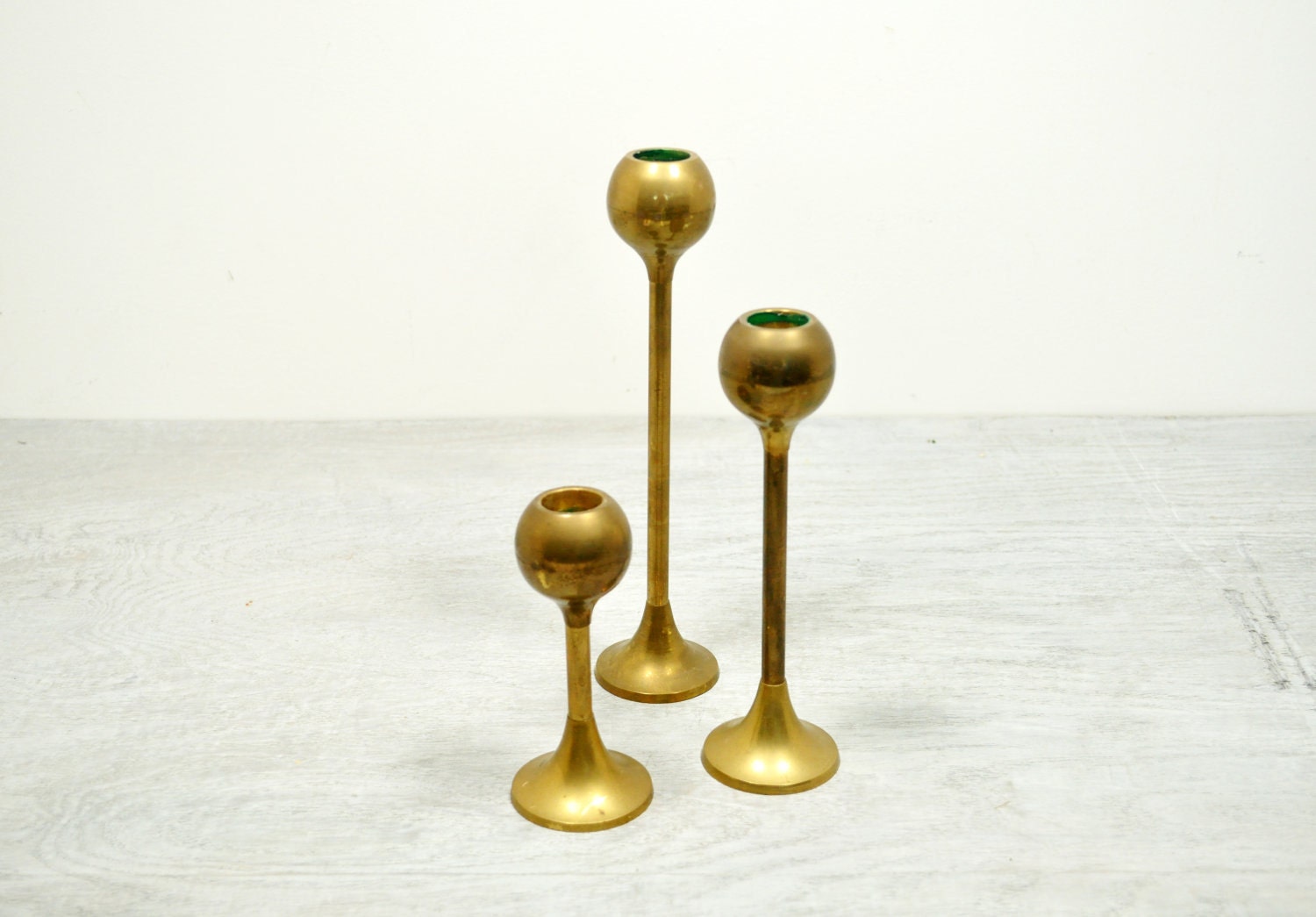 Set of 3 vintage brass candlesticks, from Goree Lane.